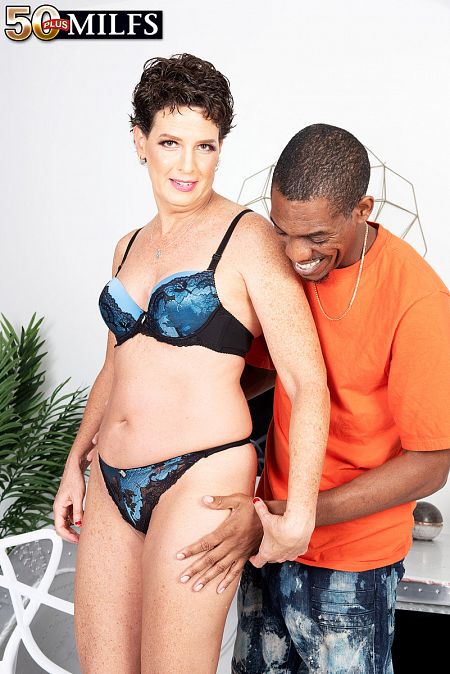 So a guy goes to a lawyer for help with his divorce and gets a lot more service than he expected.

"She's not stimulating me mentally or spiritually or physically," he says of his young bride.

But Beth McKenna, a 52-year-old wife from Mississippi, is definitely stimulating him physically. She catches him looking up her short skirt, and away they go! She sucks his big, black cock and rides it right there in her home office, proving once again that there are a lot of advantages to working from home.

"I played basketball, volleyball and softball in school and still play some," said Beth, who's 5'10" with long, shapely legs. "I love fitness and being outside. I live on a lake, so I paddleboard, kayak and swim and I run and bike for fitness. I do like to read and listen to music a lot. I also spend time with my family, and I have dogs and cats that I enjoy."

Beth says the people she knows would be surprised to see her here, doing this.

Well, she actually is a lawyer, although she says that career "requires me to act properly and professionally."

Meaning, she isn't supposed to fuck her clients. Hey, that's what porn is for.