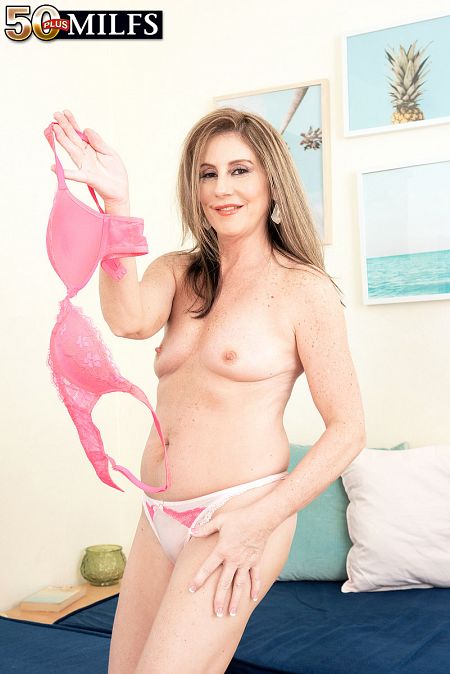 Arianna Steele, a 51-year-old wife, mother of three and grandmother from Nashville, Tennessee, makes her worldwide debut by showing off her hot body and spreading her fuck holes for all the world to see. This is Mrs. Steele's week at 40SomethingMag.com: photos today, solo video tomorrow, first on-camera fuck photos Wednesday, XXX video Thursday.

And here's what's really special: Arianna's won't just be fucking on-camera. She's going to get her ass fucked in her very first scene and then she's going to eat cum.

But that's for later. For now, let's get to know this sexy, horny woman who told us, "Everyone in my normal life thinks I'm sweet and quiet."

Well, she is sweet, but as you're about to find out, she's not quiet, not when she's cumming.

"I found you with the help of a girlfriend," said Arianna, who's been an office manager for over 20 years. This is a lot more exciting than that (unless the office is in a porn company, which it isn't).

Arianna has been swinging for over 30 years. She said, "Two years ago, my husband set me up with a 13 BBC gangbang. They took turns on me for hours, only stopping for drinks and restroom breaks."

Arianna is 5'2" and weighs 116 pounds. She measures 34B-24-36. And when we asked her if she has any hobbies, she said, "Not really. I mostly play with myself in my spare time."

Sounds like it's as good a hobby as any. Even better.