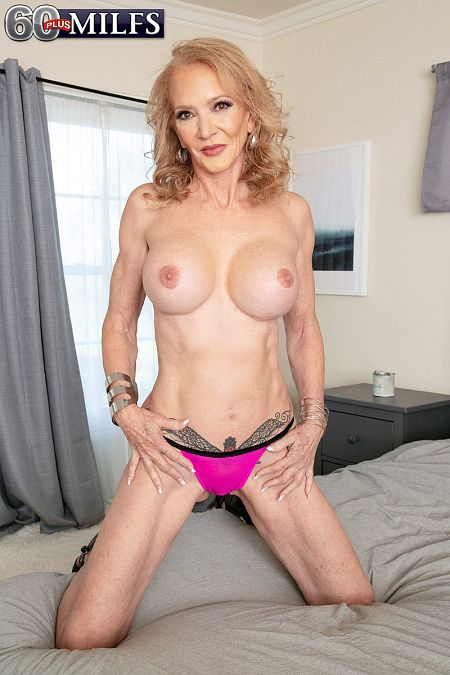 It's always a big deal when we introduce a new 60Plus MILF. This week, it's time to get to know Sierra Fontaine, a 63-year-old divorcee, mother and grandmother from Arizona. Sierra is a tall (5'10"), thin, strawberry blonde with big tits, a tight body and long legs, and she's going to show you every inch of that body, including her very pink pussy and big clit.

"I grew up without too much knowledge of sex and was a wall flower, so being able to indulge in what I feel is the height of sexuality is a total turn-on," Sierra said.

Today, we have solo photos and a video of Sierra. Thursday, she's going to suck and fuck cock on-camera for the first time...with a 24-year-old stud.

Sierra has worked a variety of nine-to-five jobs, mostly in accounting.

"I'd have to say this will be the most-fun job I've ever had," she said. "I'm excited to get started."

We're very excited to see her.

Sierra enjoys working out (that's obvious), shooting, going to motorcycle events and comedy clubs, dining out and casual happy hours. She says her perfect day would be "waking up without the alarm, making some coffee then going back to bed, putting on some porn and having sex all day long, then going back to bed and playing with my toys."

Wouldn't you love to join her?