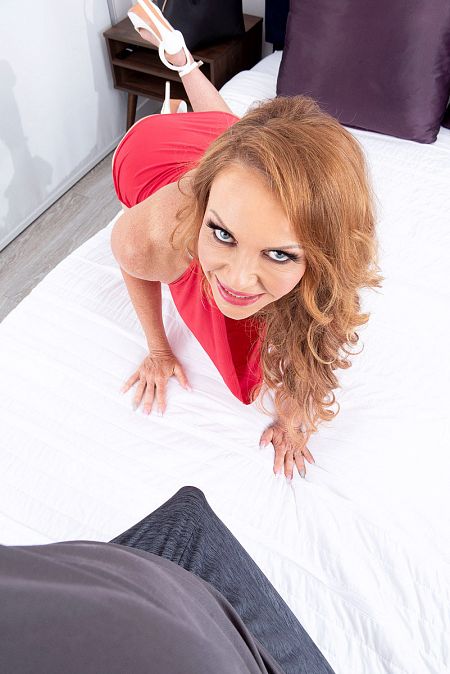 This is the story about a woman who can't find her cell phone. Sounds boring, right? Well, boring it definitely isn't. The woman is Janet Mason, a 54-year-old wife, mom and porn star. She's wearing a tight, short skirt and no panties when she goes looking for her phone, bending over, giving us nice views of her ass and pussy. She's giving a guy nice views of her ass and pussy, too, although she doesn't know it until she turns around and sees him eyeing her.

This means trouble, right?

Wrong. Because the guy has a hard-on, and Janet's willing to forget about her keys for a little while longer so she can take that cock in her mouth, between her tits and in her hairy pussy.

Dream car: Jeep Grand Wagoneer.

Favorite movie: The Color Purple.

Favorite Hollywood stars: Sean Penn and Meryl Streep.

Panties: "Ninety-percent of the time I do not wear panties. I do wear a lace thong during my workouts."

Fortunately for all of us, this was among the 90% of the time she didn't wear panties.