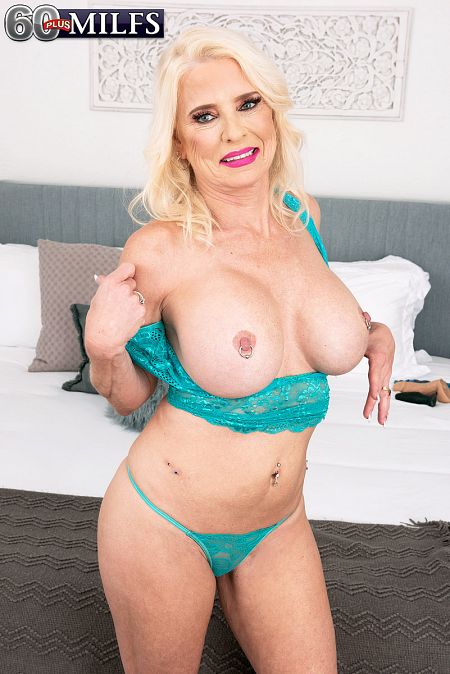 The last time we saw a MILF using a toy as big as the one Cammille Austin is using here, it was Naughty Alysha Morgan at 40SomethingMag.com. Now, that's a woman who's known for using huge toys. The lady has a very flexible pussy.

As for Cammille, we know she takes big cocks up her ass. We've seen her do it several times, and we're going to see her do it again later this week here at 60PlusMILFs.com. But today, Cammille is taking on Big Brown, a dildo that's about the size of a muscular man's foremarm. The thing is absolutely huge, and by the look on Cammille's face, even she's not sure she can take it.

Can she?

What do you think? Of course she can! She takes it in her tight, pink pussy, really stretching it out, and she uses a smaller dildo on her asshole, DPing herself. Very nice.

Today, photos of Cammille fucking herself with the huge toy. Tomorrow, the video. And Wednesday (photos) and Thursday (video), Grandma Cammille gets ass-fucked by a guy who's almost young enough to be her grandson.

Cammille Austin: Super GILF.