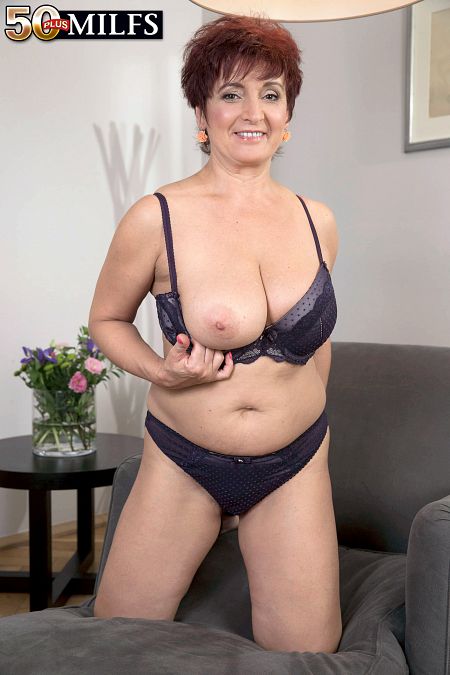 "When I go out, I like to wear things that show off my cleavage," said Jessica, a 52-year-old mom and divorcee from the Czech Republic. "I get a lot of attention for my chest and I like it."

In these photos, Jessica starts out by wearing a low-cut top that shows a lot of cleavage. Her tits are big, juicy and natural. Little by little, her tits come out, then all of her clothes come off and the show is on!

"I like to make men hard by showing off my chest," she said. "I see them staring and I know exactly what they're thinking."

Jessica likes to go on wild dates and have threesomes. She's a hairdresser who decided to do porn to have some fun. Later this week, you'll see Jessica in a new hardcore scene that's no talk, all action.

"I live in a very small town in the Czech Republic and there's not very much to do," she said. "In my free time, I like to go walking in the mountains and to cook, but I wanted some more excitement. I like to watch porn and thought it would be fun to try it since I like to show off my curves.

"Everyone who knows me thinks I'm wild and that I don't act my age. Why should I? Life is too short."