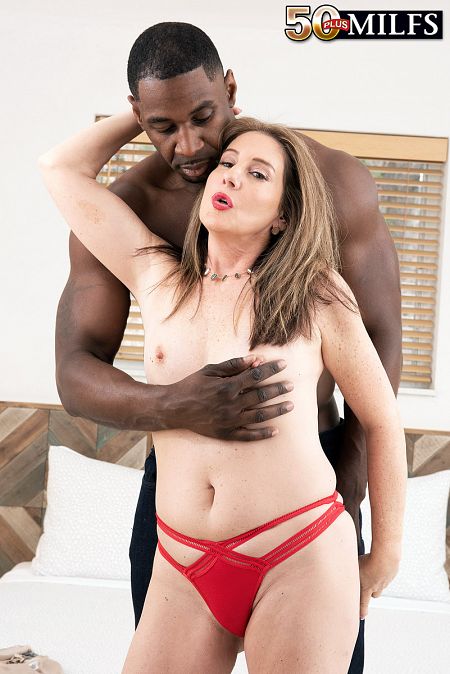 "Anyone who knows me knows that I love black guys," said 51-year-old Arianna Steele. "Especially black guys with big, black dicks."

Arianna gets what she came for in this scene. The newbie from Nashville, Tennessee sucks and fucks Jax's big, black cock and takes his load all over her face. Back home, Arianna is an office manager, a mother of three and a grandmother of one. Here, she's the woman that the people back home don't get to see...would never even think exists.

"Everyone in my normal life thinks I'm sweet and quiet," she said.

Sweet, yes. Quiet, no, as you'll see in the video version of this scene.

The thing is, though, that Arianna has been a swinger since she was 18 years old. Two years ago, her husband arranged a 13 BBC gangbang for her.

"They took turns on me for hours, only stopping for drinks and restroom breaks," Arianna said.

We asked Arianna what gets her off best, and she said, "A big, black cock thrusting in my little white pussy."

Sweet and quiet, eh? Well, maybe. But she never said she was sweet and innocent.