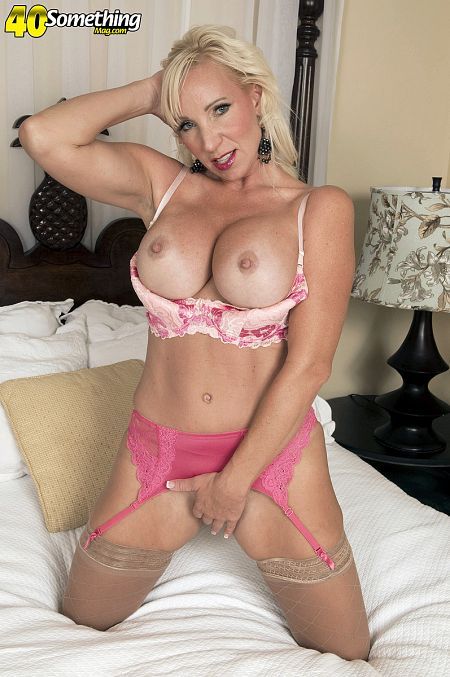 "I am usually passive," said Anika Anderssen, a sexy, beautiful, big-titted blonde who was born in Stockholm, Sweden and now lives in the United States. "I got into hardcore because the men in it are very dominant, have big dicks and can fuck for a long time. I love getting oral, and if I can have sex four or five times a week, I'm happy. If I can't, then I'll masturbate with one of my vibrators every day."

Anika was 40 years old when these photos were taken. She told us her wildest sexual encounter was "giving a boyfriend a blow job in the front seat of a car while waiting to cross the border from Mexico to the United States." She enjoys playing racquetball and running. She's a divorcee who says a man can get her attention by "being strong and sweet but especially funny."

"It's very important to me to keep my body in the sexiest shape I can," she said. "I love to dress super-sexy in public places. That woman in a short, tight, denim skirt and stripper shoes at Costco or Target? That's me! I live in Scottsdale, Arizona and because of the weather, I can dress like that year-round."

Before she decided to try videos, websites and magazines, Anika was a real-life MILF. She's a divorcee and mom who does the kinds of things most divorcees and moms don't do. Like giving blow jobs in a car while waiting in line at the border. And fucking on-camera.