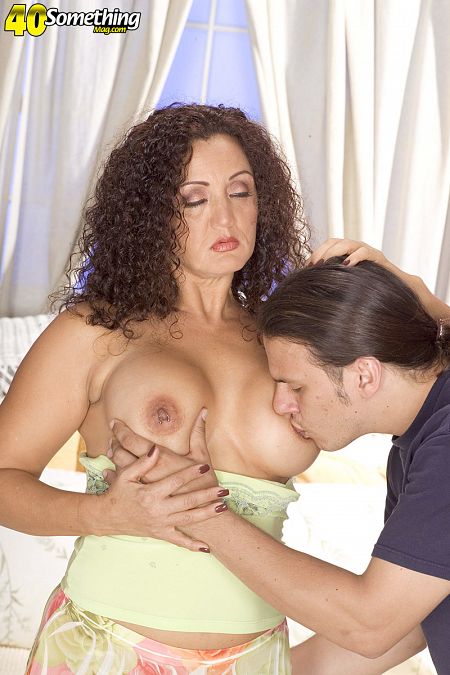 Melanie is a 43-year-old divorcee who knows how to fuck. Her nipple piercings and pierced pussy are very good indications of that. In these photos, she picks up Anthony, takes him back to her place, sucks his cock and has him fuck her Latina pussy.

Melanie is a dance teacher. Can you imagine what those sessions must be like? She was born in Colombia and now lives in South Florida. She's 5'8" with C-cup tits. She likes to wear sleazy animal-print tops that show off her cleavage. She never wears a bra. She wears short skirts than show off her legs. Sometimes, on a windy day, she won't wear panties. She's been known to put on a few impromptu pussy shows. She's sexually assertive and tries to have sex twice a day, often with two completely different men. She enjoys sucking cock and having her pussy eaten.

"If I'm interested in a man, he'll know it right away," she said. "I'll give him a look that will make his cock hard, and my pussy will already be wet. It always is."