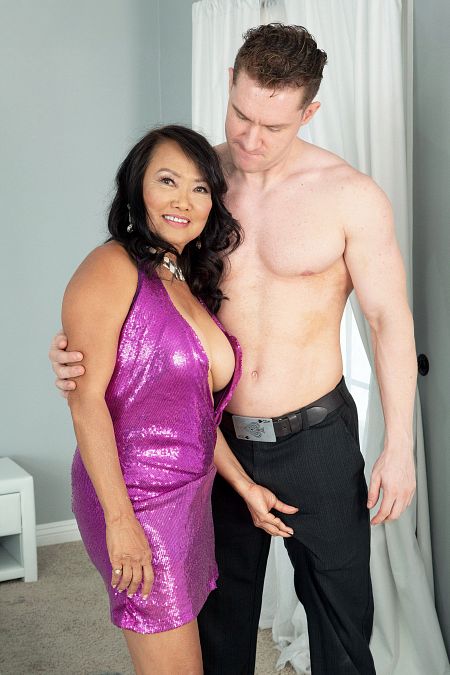 We called this posting "70-YEAR-OLD GILF FUCKS 31-YEAR-OLD GUY" because we figured that would be enough to get everyone's attention. If Mandy Thai, the 70-year-old woman in these photos, walked into a restaurant or down the street on the arm of Sam, the 31-year-old man in these photos, every head would turn in their direction. Every eye would be on the "old lady and the boy."

Which would be fine with Mandy, who's a wife, a mom and a grandmother.

"Younger men have nice bodies and turn me on," she said.

"We've got a lot of sexual energy," Sam said. "I don't know if the older guys can keep up," As for younger guys preferring older women, he said, "Older women have a higher sex drive and know what they want."

Mandy: "An older women has experience, and she knows what she likes, and she has more feeling and she goes with the sex and doesn't lay there. She knows how to please a man. Older women know what they're doing."

But she also said, "Younger men don't know a lot about sex, so they want older women to teach them about sex so they can experience and learn."

Here, Mandy teaches Sam how to please a 70-year-old who has a very high sex drive.

By the way, the oldest woman Sam had ever had sex with before hooking up with Mandy was 60 years old.

You know what they say: Once you go 70, you never go back.