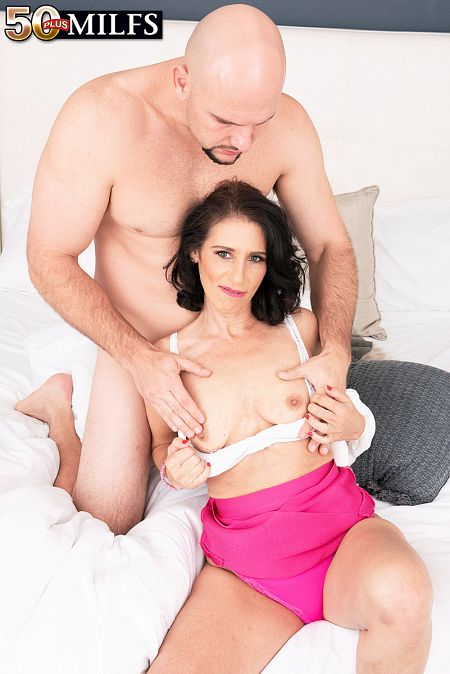 Now here's something special! Keli Richards, world-famous porn star of the 1980s, is back, and we have her! As one writer said, "Her flame burned brightly at a time when Ronald Reagan was president, video was king, and Los Angeles was staking a claim to be the adult film capital of the world."

Back then, Keli was in her late teens and early 20s. Now she's 52 years old, and she's making her comeback by sucking and fucking JMac's big cock and taking it up her ass, which was always her specialty.

"Johnny Wadd, Dick Rambone, 15 and a half inches up the ass," she recalled. "Guys still Tweet about that, and I love it."

She did her first girl-girl with Nina Hartley. She fucked Tom Byron, Jerry Butler and the aforementioned Johnny Wadd, aka John Holmes. A rock band wrote a song about her. In an era when big-haired porn starlets ruled the universe, Keli was one of the best.

She's even better now than she was before. Still wild and sexy. Still raunchy. But because she's older, she has a way about herself that'll make your cock instantly hard.

Keli is divorced. She has one child, so she's a MILF. She's not a nudist, but she loves walking around nude.

"I'm loud and I love to be manhandled," she said. "I want a man to walk into the room and tear the shirt off me. I just want him to grab me like I've never been manhandled before because I like it rough and I like it sexy and I like it hot. Then I just want you to grab those nipples and just bite 'em and lick 'em. There is no softness here. Absolutely none."